CHURCH IS OPEN!!
We are pleased to inform you that our church will reopen for public worship on Sunday 21st March for our 9:30am service.
Our 11:00am Zoom service will continue as before.
We kindly ask that if you come to church please wear a face covering and follow our social-distancing procedures, especially keeping that all-important two-meter distance. Unfortunately, this also means that we can't go over to greet one another, even to exchange a few words – this invariably brings us too close together. All forms of social gathering are prohibited within the church and on its grounds in order to keep us safe.
We will have worship via Zoom on Sundays 11am, please use the "Contact Us" form for details.
Further Guidance for churches can be found at the Manchester Diocese website here.
FOR ALL OUR EVENTS, WEEKLY NOTICE SHEETS
AND IF YOU WANT TO SEE WHAT GOES ON IN OUR CHURCH
SEE OUR FACEBOOK PAGE
(CLICK BELOW)

All Saints is an open, friendly Anglican Church in Stretford, Greater Manchester, UK. We are an inclusive Christian community who enjoy meeting together to worship God in a traditional but relaxed style, if you would like to see what goes on check out the facebook page (Link Above). Our church building is modern, warm, light yet retains the distinctive nature of a place set apart for worship alongside a hall which is available for community purposes. Whilst communal and social activities afford opportunities for making friends and exploring life together, the church also offers the privacy and intimacy of small groups or one-to-one counsel.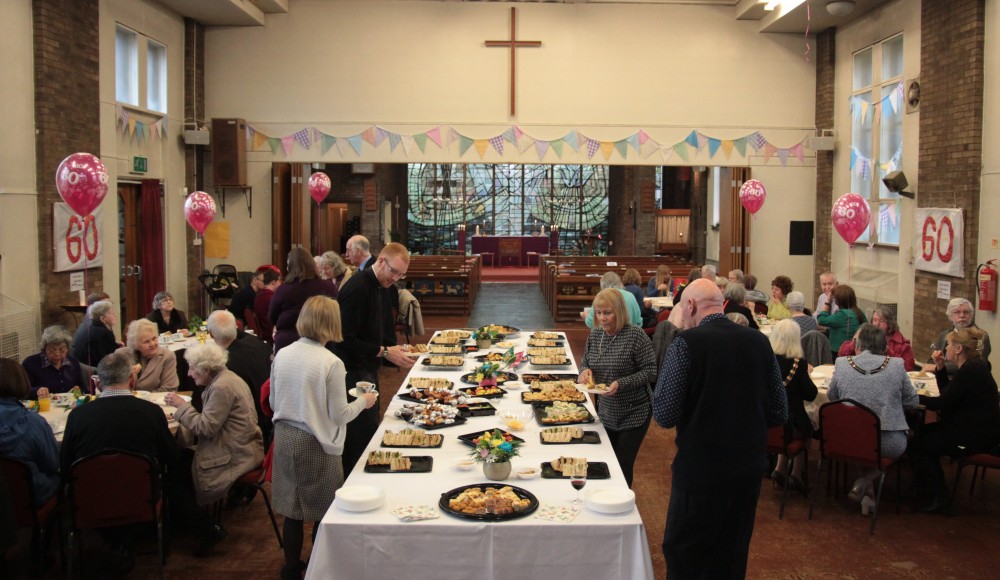 Our mission is simple, to be....
"A welcoming and inclusive church, we at All Saints are committed to loving God, becoming like Jesus, and reaching out with His love to His world."
All Saints also provides...
weekly Communion services

weddings, christenings and funerals

peace and quiet

space for reflection

pastoral visits to any who are alone, sick, frail or just need a friend

a place to meet God and to find faith
You will be able to find out about our Services, Community and Clergy on this site. If you would like to know more about Jesus click on the rejesus link below, if you want to know more about All Saints why not come along to any one of our services or feel free to contact us.
If you are concerned that someone you know is at risk of, or is being abused, or presents a risk to others, please seek advice from the Diocese of Manchester's Safeguarding Adviser or if necessary report the matter to Trafford Council's Social Care Service or Greater Manchester Police without delay.
​Proudly part of the Diocese of Manchester and The Church of England.